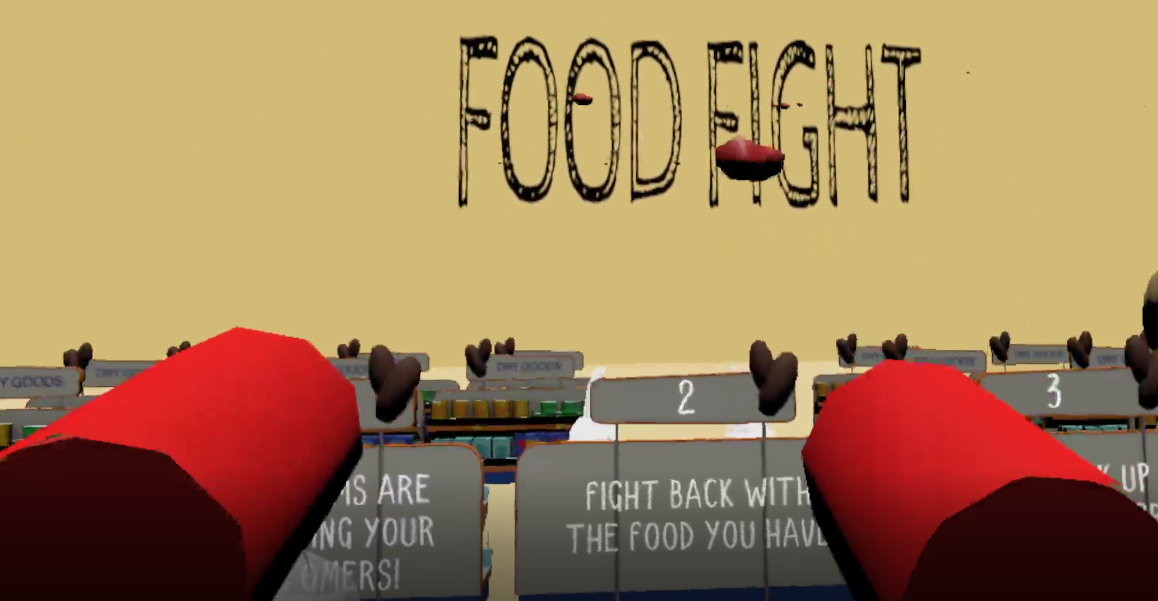 FOOD FIGHT VR
Mushrooms mutate and come alive in a grocery store, and they're not happy to see that their ancestors have been subjected as mere produce for humans. As revenge, they're poisoning your customers on contact and tearing up the place!
The onus is on you, the grocery store employee, to defeat all the mushrooms that come your way with the food you've got in the bakery!
Battle with a baguette or squirt bottles of ketchup. However, your items are limited so you need to be resourceful.
FOOD FIGHT VR is a whimsical non-violent FPS game that is fun and appropriate for all!
*This is my first VR game! If there are bugs or suggestions to make it better please let me know in the comments!